We have partnered with Affirm to bring you more purchasing power. Affirm is an easier and faster way of paying for your new KC lights over time. Leave the card in your wallet, because when you choose to buy with Affirm you can get your order now and split your purchase total into multiple, budget friendly payments. It's that easy!
As you browse our website and get to our product pages you will see a "As low as.." near the add to cart button.
This tells you an approximate monthly cost based on the total cost of each product. This is just an estimate and a final monthly cost will be calculated during checkout.
You can add multiple products to cart and Affirm will provide a total monthly price for all products you want to buy. During checkout just choose AFFIRM as your payment method and after the simple online credit check your products will be on their way!
Step by Step Instructions:
1. Add the products that you would like to purchase to cart on the website.
2. Click "Proceed to Checkout"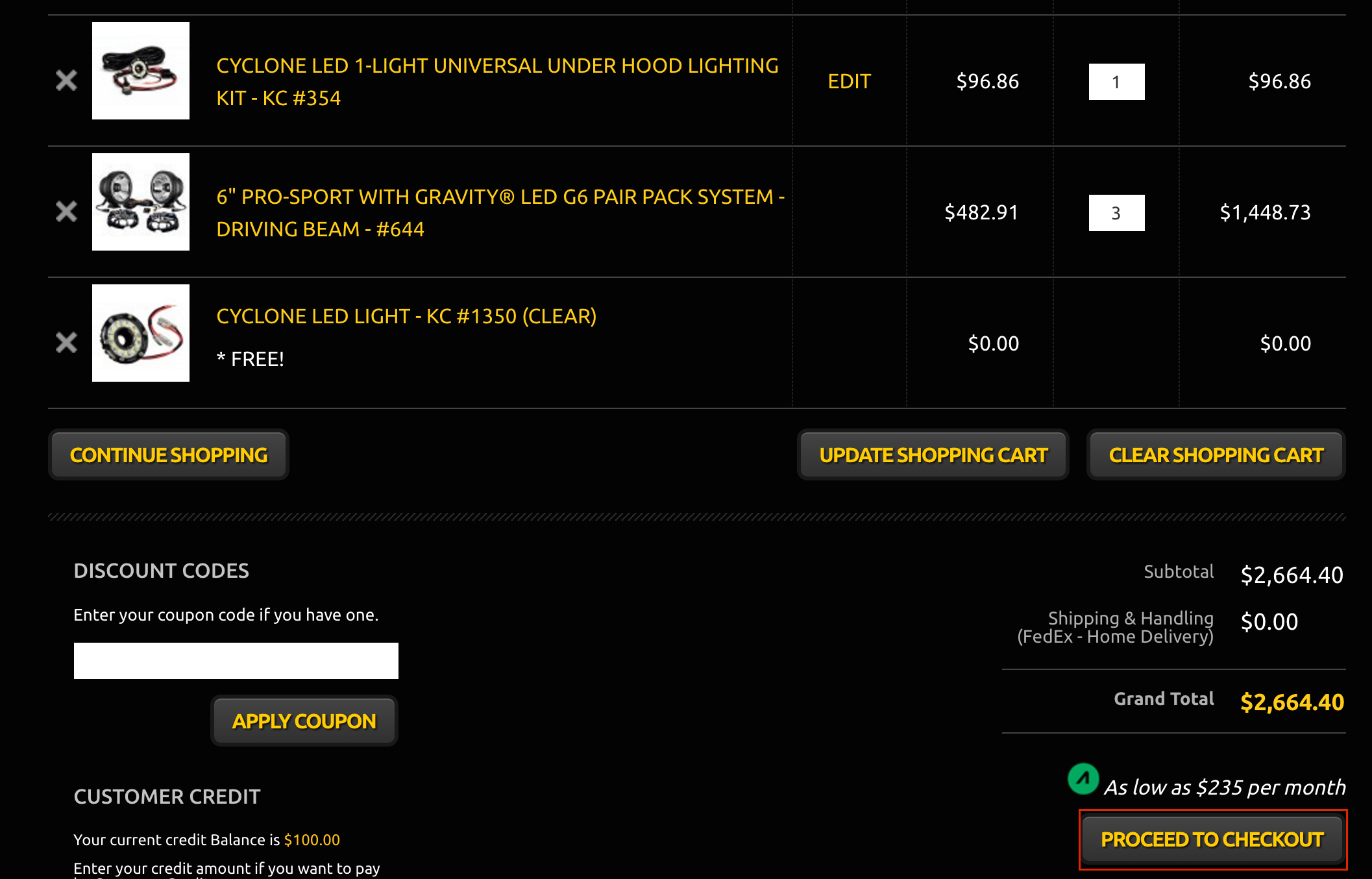 3. Register a new account or login with an existing account.
4. Follow the steps to enter your billing information, shipping information and shipping method.
5. When you get to the payment selection screen, select Affirm.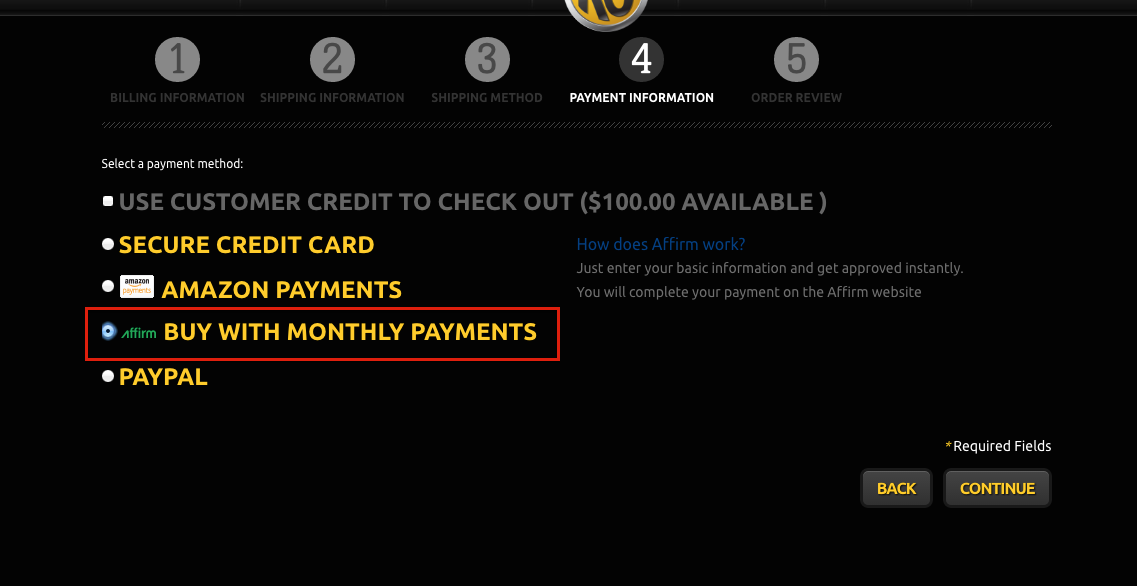 6. Click "continue"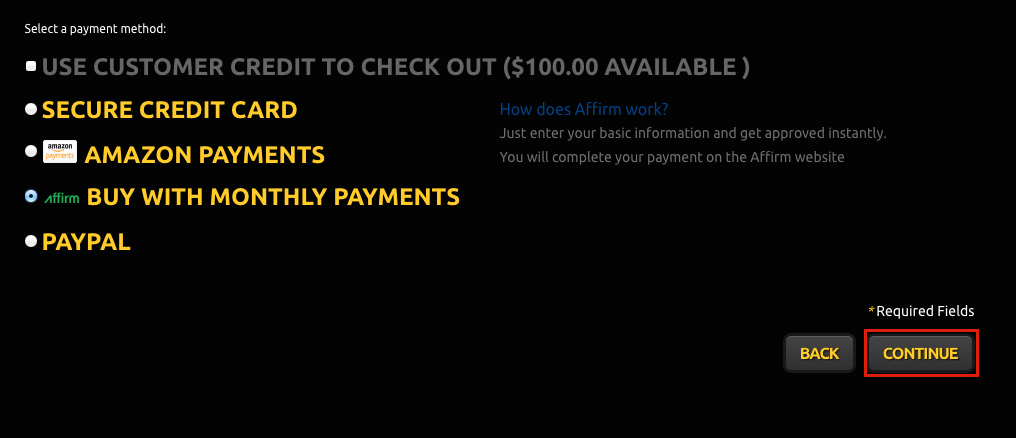 7. Click "Place Order"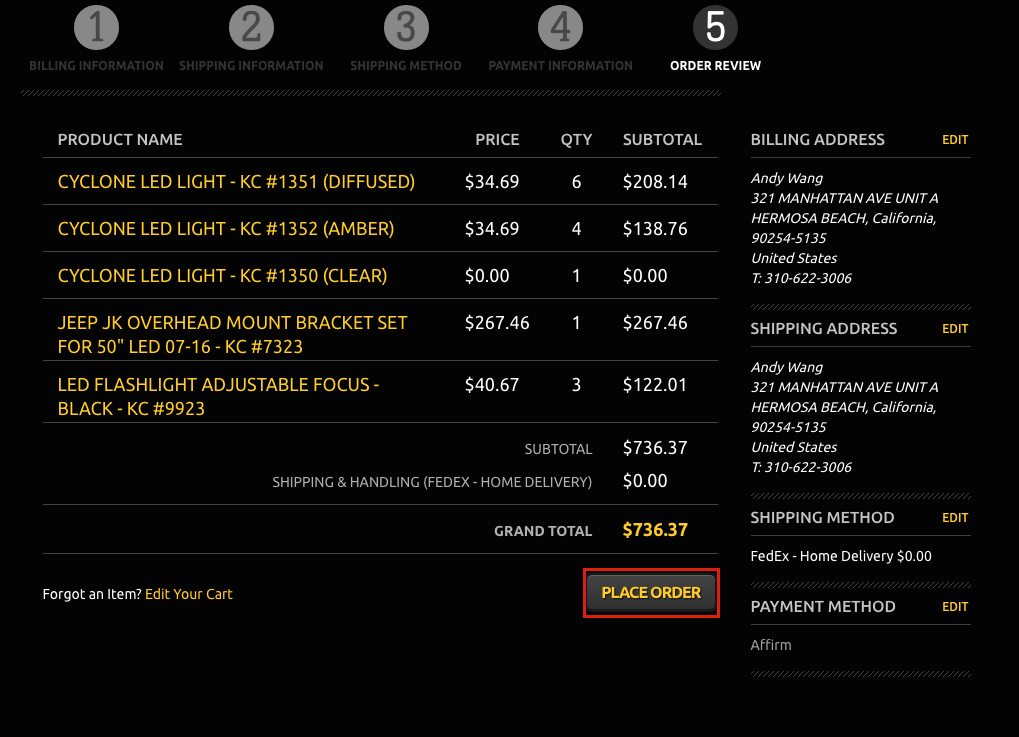 8. You will be redirected to Affirm's website where you can create an account: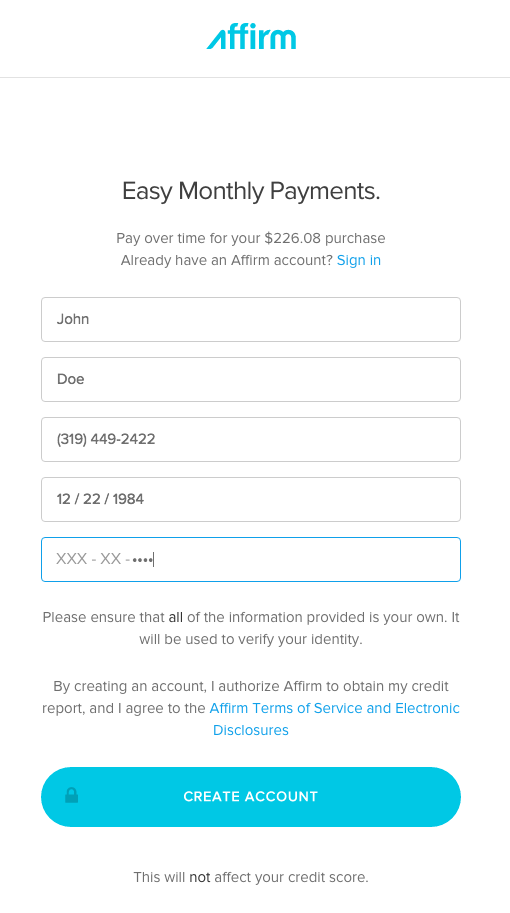 9. You will be asked to verify your mobile number with a 4 digit pin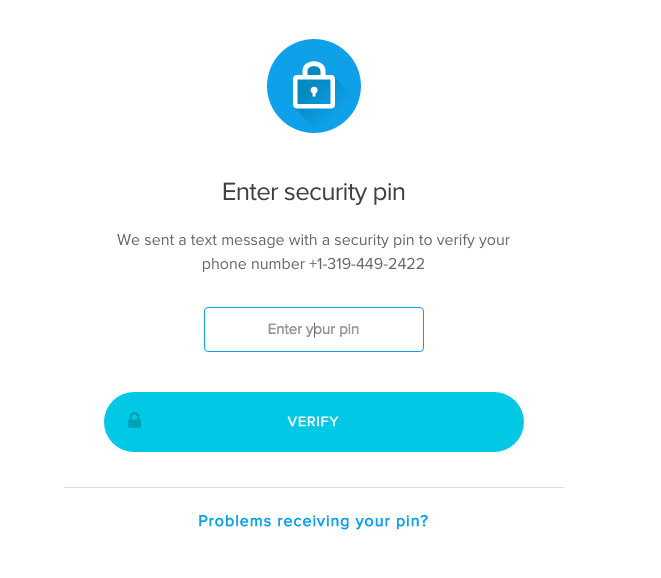 10. After Affirm verifies your account, you will have the option to select the terms of your financing (example shown):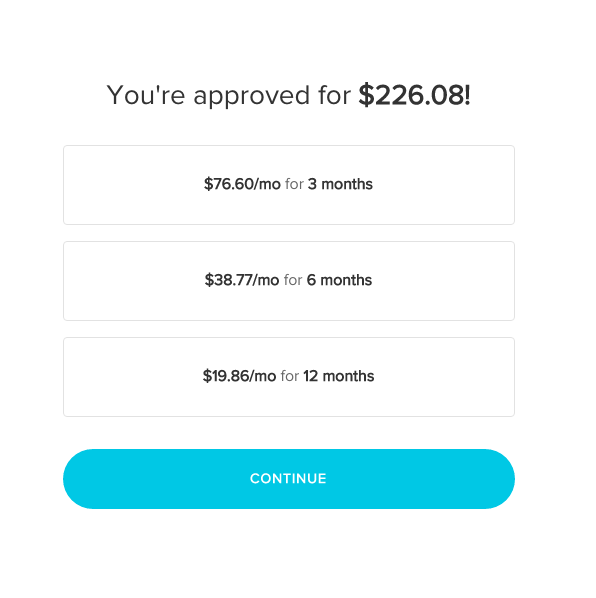 11. Select the option you would like and click "continue".
12. Review and click "Confirm Loan" when you are ready to make the purchase.