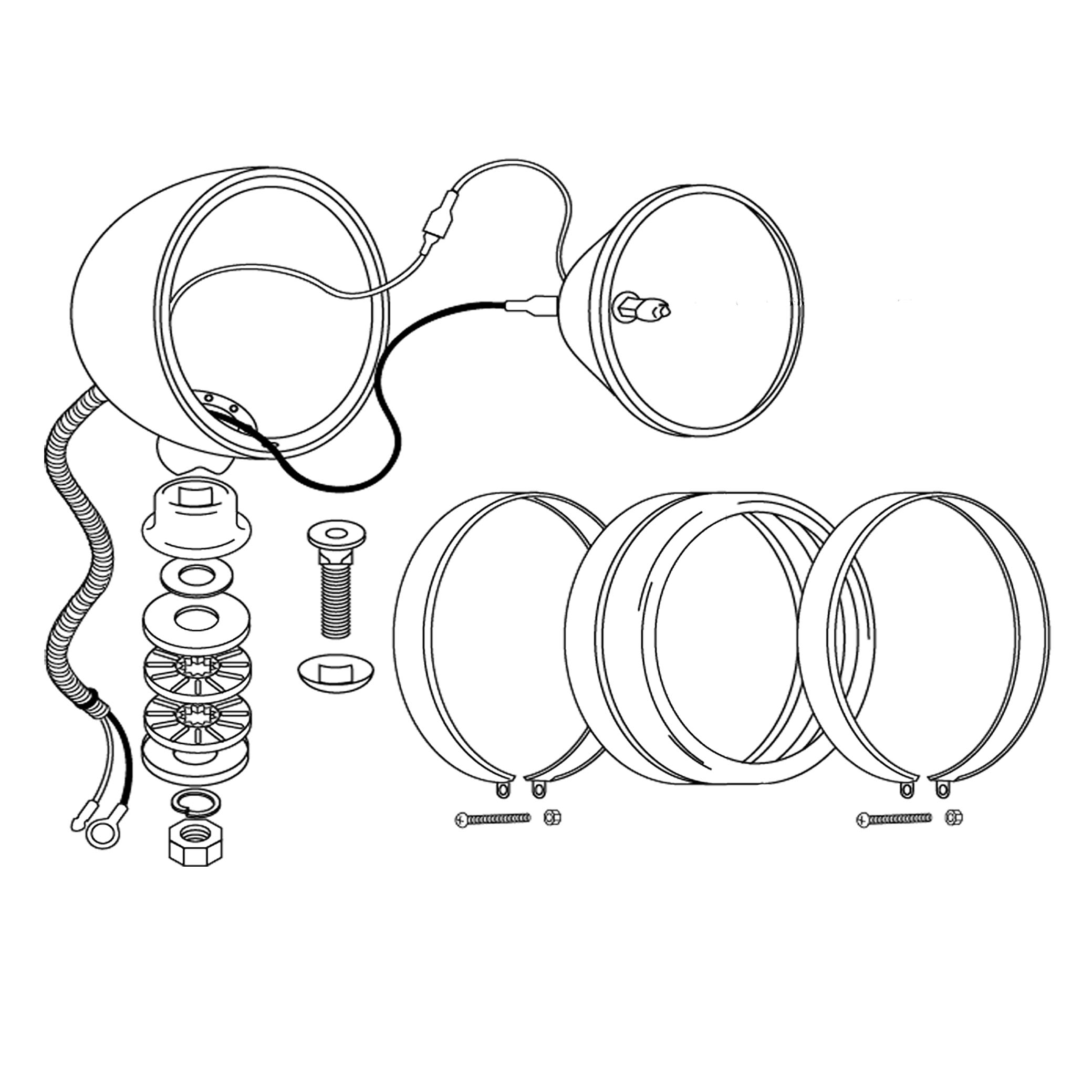 The diagram above cover pair packs and single lights from:
Daylighter LED (651, 653)
Daylighter Halogen (0238, 0234)
Please note that many parts in the diagram above are not available to purchase directly on our website. Please submit a replacement part inquiry here, and we will let you know what we have available to purchase. Make sure to take a photo of the light that shows the area of the light that needs a replacement part.